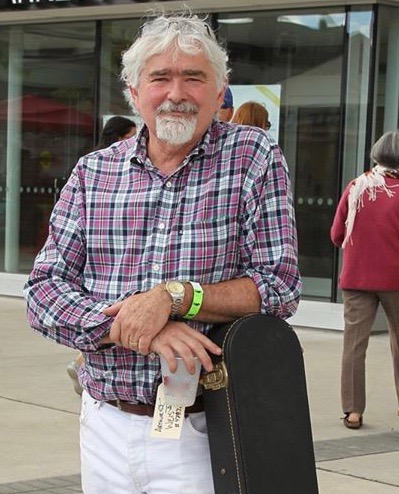 Primary Investigator: Art Weis
I have been in the Department of Ecology and Evolutionary Biology, here at the University of Toronto, since 2007. Before that I taught for 19 years at the University of California-Irvine.
My early research interests included insect life history evolution, ecological interactions across three trophic levels and the evolution of plant defense systems. Much of this work centered on goldenrod, the goldenrod gall fly, and the fly's insect and bird enemies.
Recently I have become interested in the selective pressures imposed by climate change. I established the Experimental Climate Warming Array at the Koffler Scientific Reserve as a device to study plant growth performance under future temperature regimes, in an otherwise natural setting.to
I also initiated Project Baseline, which has secured genetic materials that future researches will need to gauge evolutionary response to global change. This project grew out of the lab's work in California, which discovered an evolutionary shift in flowering time in Brassica rapa following and multi-year drought. We grew seeds collected before the drought side-by-side with seeds collected after. As predicted by theory, these populations evolved a one-week acceleration in flowering time over just 5 generations. Project Baseline will make similar experiments possible with dozens of species from across North America.
The move from California to Ontario has been terrific. I grew up in Aurora, Illinois (home town of Wayne and Garth—party on!) so it was a return to a familiar climate.
Graduate Students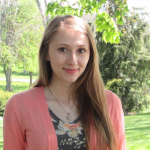 Sarah Hall (MSc – September 2017)
I joined the lab in my last year of my undergraduate degree in EEB and worked on a fourth year research project on pollination disturbance in Brassica rapa. I enjoyed the research and wanted to investigate further into the topic, so I continued in the lab as a Masters student beginning September 2017. My research investigates plant tolerance to heatwaves and herbivory by comparing the flowering schedules of different genetic lines of Camelina sativa.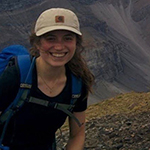 Sydney Rotman (MSc – September 2017)
I started my Masters in the Weis lab in the 2017-18 academic year. Before that, I completed my undergrad at Queen's University with a major in Biology. I did an undergraduate thesis in my 4th year researching how external selective pressures which influence fruit success along an inflorescence, such as herbivory and growing season length, select for reproductive allocation patterns across an elevational gradient in seasonality. My current research focuses on whether climate change will amplify or diminish the genetic variation for survival and reproduction in the plant Brassica rapa. I am also looking at how the variance in fitness changes with the mean fitness under varying climatic scenarios.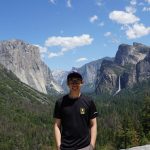 Cameron So (MSc – September 2018)
I am investigating how climate change will affect the genetic variance of fitness in the plant Brassica rapa, continuing an existing project begun by Sydney Rotman. Most of my research will be conducted using the Experimental Warming Arrays at KSR, however I am also using the greenhouses to set up experiments. I completed my fourth year thesis in the Weis lab working with Sarah Hall studying the effects of heatwaves and herbivory on the flowering schedule of Camelina sativa. In my undergrad, I also completed research projects in the T.Sage Lab, the Ontario Forest Research Institute (MNRF) and Dr. Brad Bass.



Undergraduate Students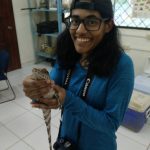 Smooj Shanmugadasan (EEB499 Undergraduate Research Project)
My name is Saanmugi Shanmugadasan, I'm in my fifth year specializing in Ecology and Evolutionary Biology and I'm doing a 499 with Art. I am studying whether a beneficial mutation would be strong enough to drag along deleterious mutations using the plant Brassica rapa. If an individual plant is a dwarf or has chlorophyll deficiency would early germination (beneficial mutation) give them enough of a head start to outcompete wildtype individuals? Not only am I passionate about EEB I am also a huge hockey fan and I love to play ultimate frisbee!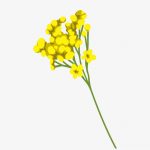 Brian Duarte (4th Year Undergraduate Thesis Project)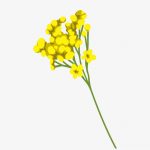 Dale Pebesma (3rd Year Undergraduate Thesis Project)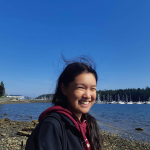 Sophia Fan (ROP299)
I am a second-year student double majoring in EEB and Biodiversity & Conservation. I have worked in the lab for the past year helping with Sarah Hall's research on plant tolerance to herbivory and heatwaves, and will be continuing to assist her this year in ROP299. I am interested in how research on tolerance, variation, and evolution in response to climate change will apply to long-term management of vulnerable species.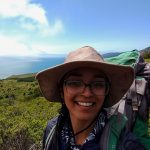 Natasha Dhamrait (ROP299)
I am a second year ROP 299 student in the Weis Lab and I am assisting Cameron So with his research on Brassica rapa. I am currently studying Ecology and Evolutionary Biology and Cell and Molecular Biology and I am interested in how the rate of plant adaptiation will be affected by rapid climate change.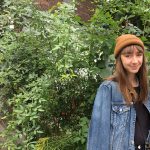 Michaela Fink (ROP299)
I am a second year ROP299 student in the lab, assisting Sydney Rotman's research. I'm majoring in Biodiversity Conservation and Forest Conservation and am interested in how adaptive evolution in relation to climate change translates into conservation practices.